Meet Our Teachers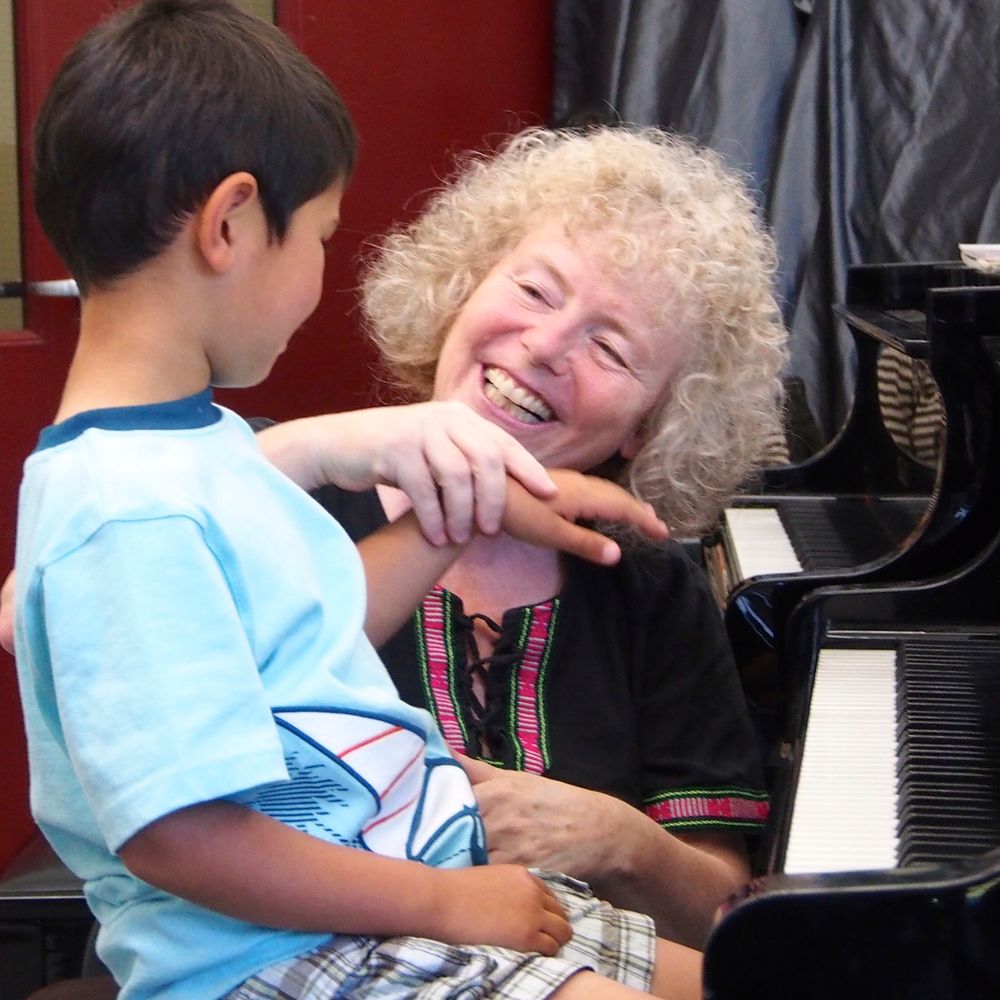 Caroline Fraser
Suzuki Piano Teacher Trainer
The life work of Caroline Fraser and the Suzuki Method has made a tremendous impact on communities across the world. She has an incredible spirit and deep knowledge and experience of teaching children, parents and teachers in many cultures, often times not only implementing the musical and pedagogical ideas in the community but enhancing the spirit of the people. She embodies the principles of Dr. Suzuki and his philosophy that "all children can."
Credentials/Experience:
B. Mus., University of Edinburgh
L.R.A.M., A.R.C.M., Royal Academy of Music
M.M. Music Education with Kodály Emphasis, HNU. 
SAA and ESA Teacher Trainer and Piano Clinician
SAA Latin American liaison

Caroline has taught in institutes and workshops in the United States, Canada, England, Ireland, Germany, Spain, Italy, Mexico, Korea, Taiwan, Argentina, Bolivia, Brazil, Chile, Colombia, Costa Rica, Dominican Republic, El Salvador, Guatemala, Paraguay, Puerto Rico, Peru, Scotland, Hong Kong, Australia, Ecuador, Belgium and Denmark.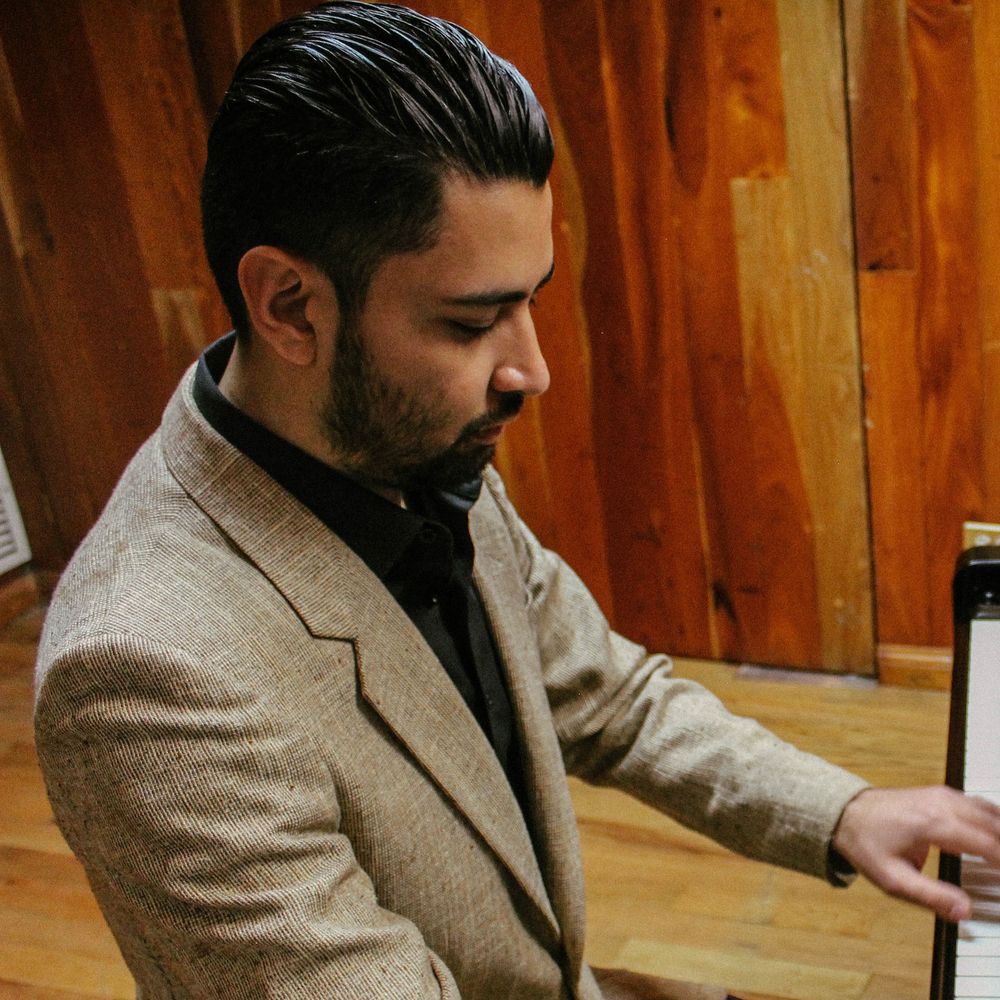 Miguel Aguirre
Suzuki Piano Teacher Trainer
Miguel Aguirre is a dedicated teacher and passionate pianist with a deep understanding and love for the
Suzuki philosophy.
At the age of 5, he performed his first solo piano concert while presenting music by the Mexican composer Ricardo Castro. He later won the regional and state rounds of the "Musical-Instrumental Interpretation" competition for three consecutive years and third place in the Parnassos National Piano Competition in Monterrey, Nuevo León, Mexico.
Miguel completed his undergraduate degree in piano performance at the Escuela Superior de Música y Danza de Monterrey (Monterrey College of Music and Dance) with the highest honors and excellence under the direction of Gerardo González and also received a Master's degree in Administration of Educational Institutions.
Before becoming a Suzuki Teacher Trainer himself, Miguel was an active performer throughout Mexico and completed over thirty training courses in the Suzuki Method under the guidance of Teacher Trainer Caroline Fraser. He has pioneered and founded the Suzuki Program at the Escuela Superior de Música y Danza de Monterrey and received a Certificate of Achievement from the Suzuki Association of the Americas for his commitment to life‐long learning and self‐improvement.
He is currently a Piano Teacher Trainer at the Suzuki Association of the Americas, maintains a private teaching studio, teaches at the Escuela Superior de Música de la Universidad Autónoma de Coahuila, and continues to give master classes in different Suzuki festivals around the world.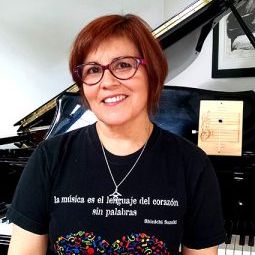 Blancamaría Montecino
Suzuki Piano Teacher Trainer
Blancamaría Montecino is currently a certified SAA Teacher Trainer after 30 years of experience teaching the Suzuki Method. She began her music pedagogy studies at the Metropolitan University of Educational Sciences and piano studies at the Pontifical Catholic University of Chile.

Blancamaría was the President of the Suzuki Association of Chile from 1995 to 2005 and also founded the Escuela de Música Suzuki Chile, a music school with over 250 students and 14 teachers. As the director, she prioritizes teacher training by bringing leading Suzuki figures from all over the world to Chile for annual trainings.

Blancamaría has also studied singing, the Kodály Method, and the Dalcroze Method which have all helped her become a caring and effective teacher for her students and their families.

Her Suzuki training has brought her all over the Americas including Chile, Peru, the United States, and Mexico. Over her many years studying and teaching the Suzuki Method, Blancamaría firmly believes that every child can make a better world through music.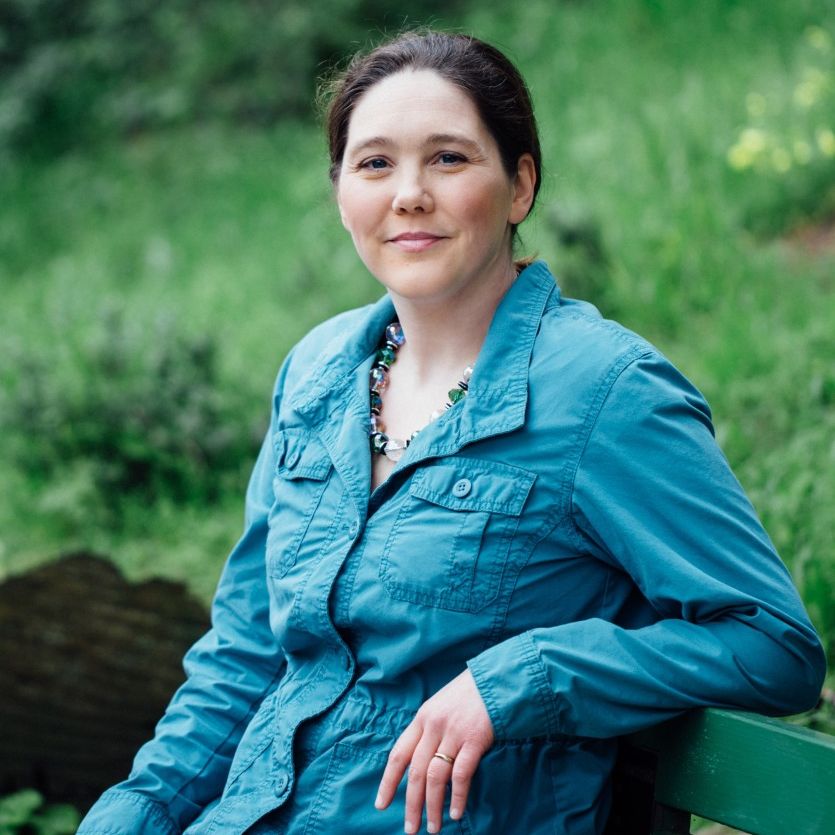 Hillary Nordwell
Comfy Concert
Hillary Nordwell recently relocated to Bellevue, Washington after spending 16 years in the San Francisco Bay Area. Her Suzuki experience began as a 4 year old piano student, and continued in 2007 when she took her first teacher training course with Caroline Fraser at Holy Names University. Her Suzuki parenting journey began in June 2014.

Hillary has performed chamber music throughout the United States, as well as in Italy, Austria, Germany, and Sweden.  In 2006, she was invited as pianist of the Eusebius Duo to perform in Weill Recital Hall (Carnegie Hall, New York), following the duo's success as first prize winners of the CMFONE International Chamber Music Competition.

Hillary earned her masters degree in Chamber Music Performance in 2005 from the San Francisco Conservatory of Music, where she studied with Paul Hersh, Jodi Levitz, Axel Strauss, and Mark Sokol and participated in master classes with renowned artists Menahem Pressler and Paul Katz.

In 2003, she completed her bachelors degree in Piano Performance, magna cum laude, at Lawrence Conservatory in Appleton, Wisconsin, where she studied with Catherine Kautsky and was honored for three consecutive years with the Marjory Irvin Prize for "excellence in solo piano and chamber music."  In 2001, she spent a semester abroad in Vienna, studying piano with Christiane Karajeva and developing a love for opera and the German language.

Hillary has been featured as a soloist and chamber musician in many Bay Area concert venues. In a short amount of time, she has built a thriving Suzuki studio in her new Washington home, and is in demand as a collaborative pianist. She also enjoys coaching chamber music and educating young children and their families through her Comfy Concert series.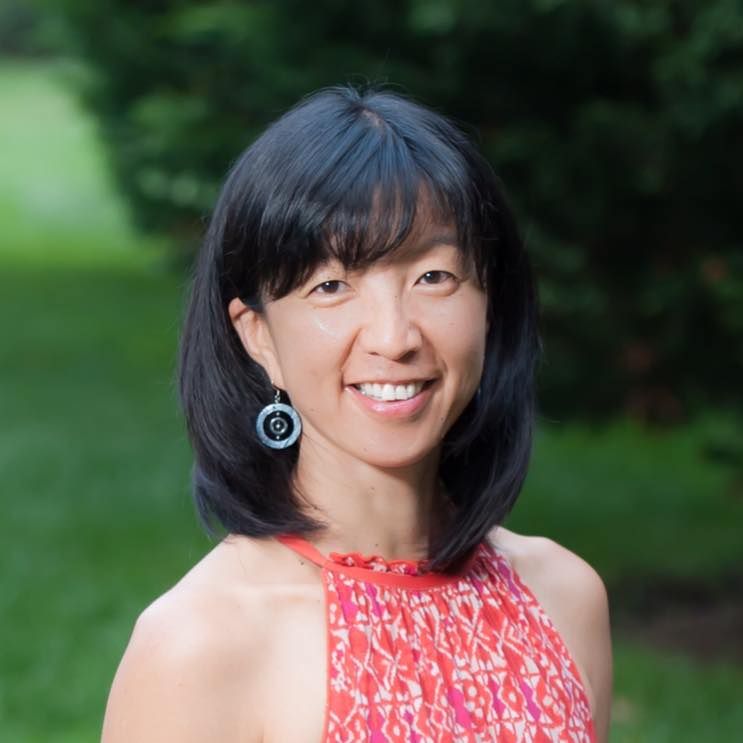 Barbie Wong
Workshop - Music, Memories, and Mayhem: How to Help Kids Develop a Lifelong Love of Music
Barbie Wong is a music educator, parent, and consultant whose mission is to help parents raise joyful, musical children. With music degrees from Stanford University and Smith College, Barbie believes that everyone has the capacity to learn music. She has taught piano and 'ukulele to over 150 students ranging from 3 to 70 years old. When Barbie is not teaching or making music, she enjoys hanging out with her teenage kids, eating chocolate, and doing parkour.
Barbie believes that everyone has the potential to learn music, to love music, and to play music with joy. She gives talks and workshops to parents and teachers so that they learn how to guide children to learn music in a natural and joyful way.
Barbie's love of music is seeped in her passion for world cultures, bringing her to many parts of the world. Barbie has lived in Paris, France, where she researched Richard Strauss' opera Salome with a grant from Stanford University. ​In Sarnath, India, Barbie attended the Central Institute for Higher Tibetan Studies where she studied Tibetan Buddhism and meditation, and received an audience with the Dalai Lama.
While living in Honolulu, Hawai'i, Barbie hosted a radio show called "World Notes." For this show, she wrote and produced programs that featured music from around the world and interviews with local musicians such as the Brothers Cazimero. During her time in San Francisco, she played with J-Town Hui, an 'ukulele ensemble that performs Hawaiian music. Barbie learned 'ukulele fundamentals and Hawaiian lyrical singing with Hawaiian musician C.D. Ka'ala Carmack and advanced her 'ukulele skills with Kimo Hussey and Daniel Ho.
Barbie has played percussion with the Oakland Public Conservatory Orchestra, performed tango music with Orquesta Z, and played classical music with Accordion Chamber Ensemble. Barbie is a member of Music Teachers National Association, Music Teachers Association of California, Suzuki Association of the Americas, and National Association for Music Education.
​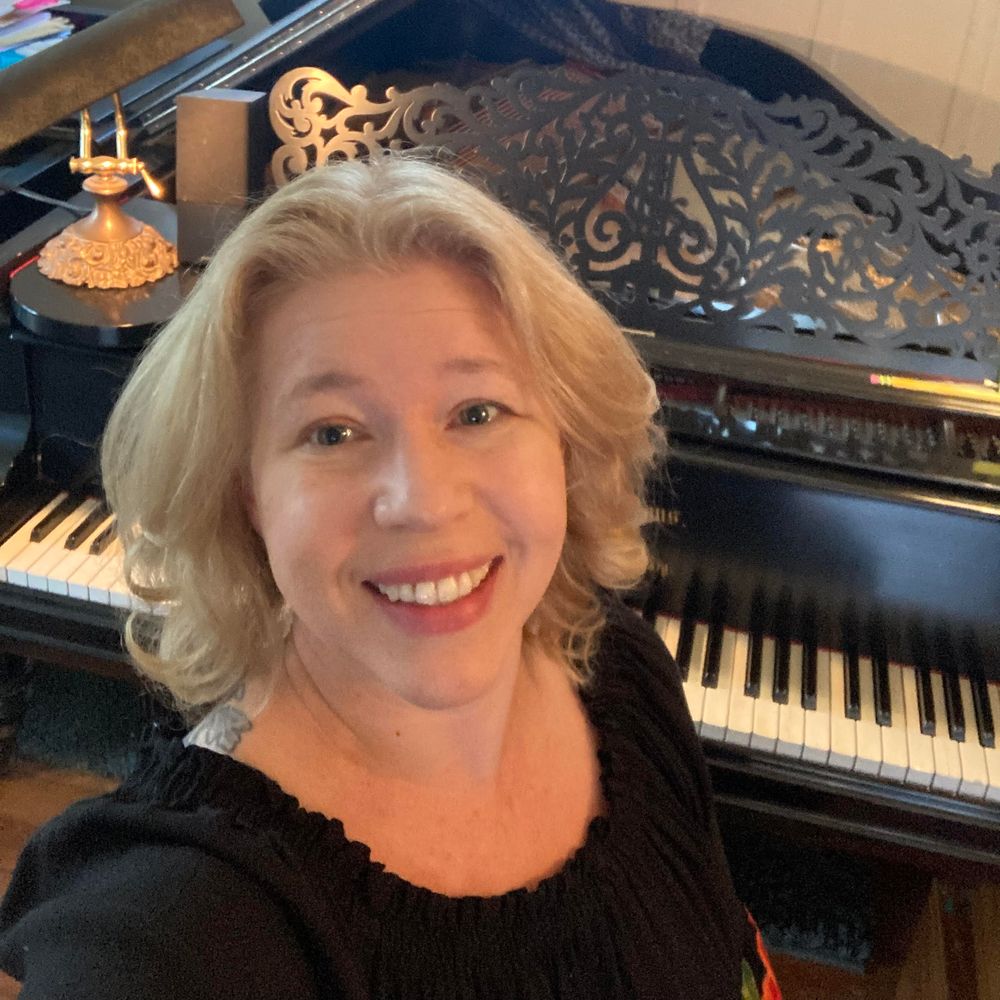 Rebecca Boblak
Workshop - Guiding Natural Improvisation and Composition with Suzuki Students
A pianist and teacher of the Suzuki Method for 24 years, Rebecca Boblak (MM Piano Pedagogy with a Suzuki Emphasis) continuously develops her unique teaching methodology in which students learn to practice masterfully as well as improvise & compose - a full musical experience that grooms exceptional practitioners while maintaining the sense of wonderment that fuels creative inspiration.
At the piano, she continues to practice and perform. Having concertized in North and South America, she currently enjoys collaborating locally with many fine Bay Area musicians. Together with Diane Rowan, she founded the Garden Gate Creativity Center in Berkeley which gave space to hundreds of Bay Area musicians and artists to perform and teach. Although the establishment is no more, she lives the philosophy by weaving creativity of all art and artists into her life and teaching in order to help the children (and people of all ages) find beauty in music and strength in themselves through music.